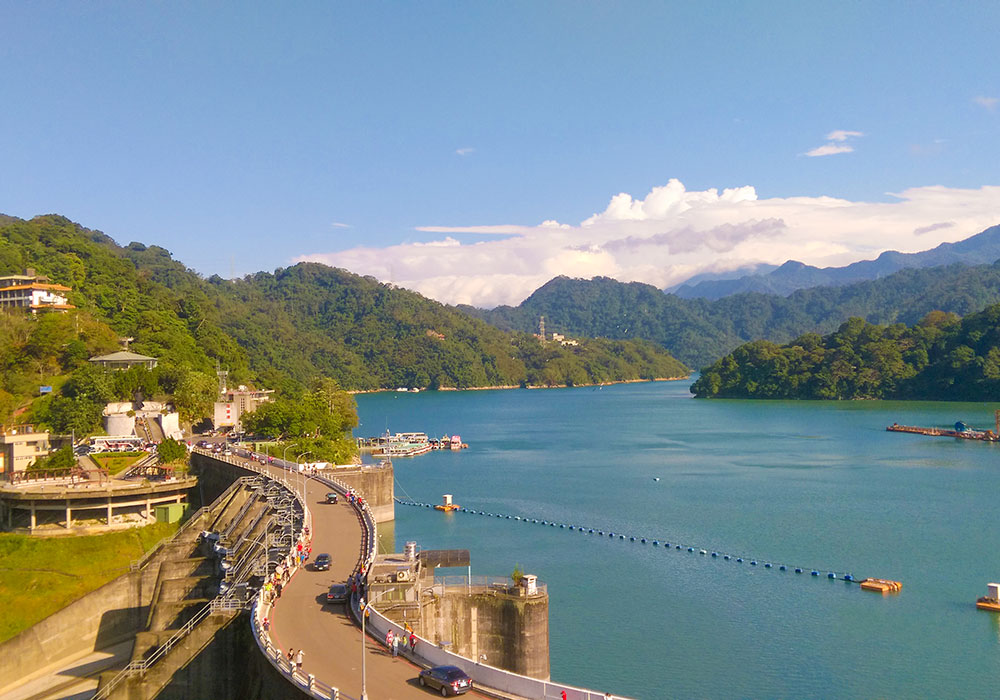 2019 Taoyuan Hot Air Balloon Festiva
Date: 2019/06/15 (Sat) - 06/23 (Sun)
Location: Shihmen Reservoir, Taoyuan
The 2018 Taoyuan Hot Air Balloon Festival will be hold for a longer period, featuring even more eye-catching hot air balloons. In addition to the hot air balloon rides, there will also be events including light shows, children's playground, hot air balloon exploring, and outdoor concert.
※ Balloon Tethering Ride Fee: TWD 500/ person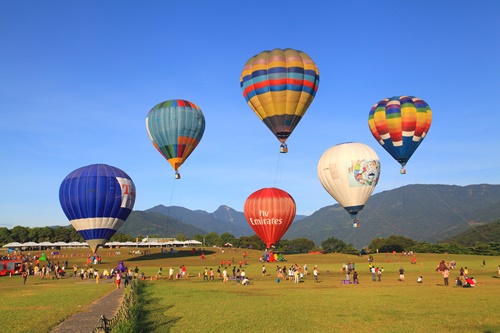 2019 Taiwan International Balloon Festival
Date: 2019/06/29 (Sat) - 08/12 (Mon)
Location: Luye Gaotai, Taitung
The nineth Taiwan International Balloon Festival will begin on June 29th, 2019. The Event has become very popular since the first fiesta in 2011 which had the rest of Taiwan following its footsteps. It is now one of the main events in Taiwan. The festival is scheduled with light shows, balloon tethering ride experience. The ride is around 5-7 min, with a 360 view of Taitung's finest mountain views.
※ Balloon Tethering Ride Fee: TWD 500/ person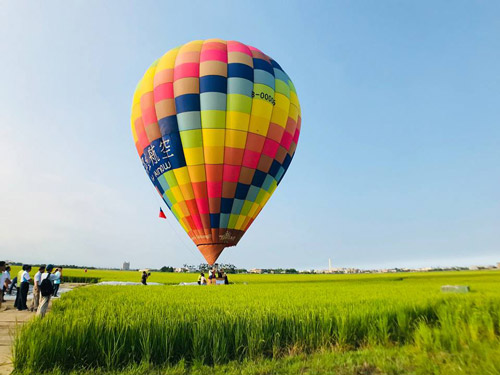 2019 Yilan Hot Air Balloon Festival
Date: 2019/06/08 (Sat) - 06/09 (Sun) & 06/15 (Sat) - 06/16 (Sun)
Location: No.77, Sanfeng Rd., Dongshan Township, Yilan County

This is the first time that Yilan Dongshan Township holds a Hot Air Balloon Festival. The festival will be four days with balloon tethering rides, offering the travelers the chance to enjoy the hot air balloon ride while appreciating the picturesque sceneries of paddy fields. There will also be light shows and hot air balloon walk in experiences. (Photo provided by Dongshan Township Office)


※ Balloon Tethering Ride Time: 06:00-08:00 and 16:30-18:30

※ Light Show: 18:45-19:00
※ Balloon Tethering Ride Fee: TWD 500/ person