Taiwan Hotel
JBG Hotspring Resort Hotel
JBG Hotspring Resort Hotel
嘉賓閣溫泉會館
TWD 2,299+
Overview:
Located in the center of Beitou, JBG Hot Spring Resort Hotel is one of the best accommodation choices for hot spring near Xinbeitou MRT Station and Beitou Library. The hotel offers convenient location with a variety of hot spring rooms, each installed with complete hot spring facilities to guarantee the best hot spring experience. The hotel is also close to many attractions like Xinbeitou Park, Taiwan Folk Arts Museum, Hot Spring Museum and Beitou Geothermal Valley. It is the best place to explore and enjoy the hot spring culture.
Luxury Double Room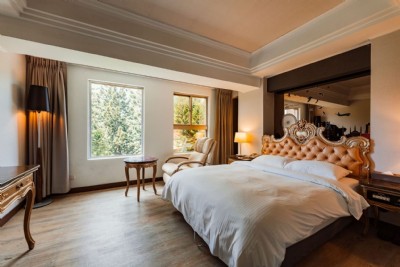 Room details:
for 2 guest(s)
1 Double bed(s)
Complimentary Breakfast and Afternoon tea buffet for 2 (afternoon tea is served from 2PM to 9PM of the check in day only)

Afternoon tea is not available on New Year's Eve

TWD 800 for additional guest with mattress pad. TWD1000 for additional guest with mattress pad during the weekend & Chinese New Year holiday.
Room with window
Service Charge & Taxes included.
Check-in time: Weekday 19:00, Weekend 19:00, Holiday 20:00
Standard Double Room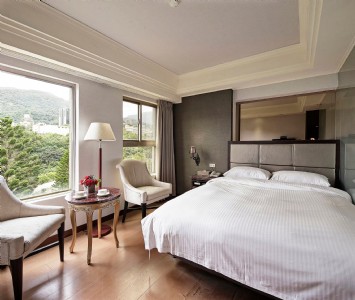 Room details:
for 2 guest(s)
1 Double bed(s)
Complimentary Breakfast and Afternoon tea buffet for 2 (afternoon tea is served from 2PM to 9PM of the check in day only)

Afternoon tea is not available on New Year's Eve

TWD 800 for additional guest with mattress pad. TWD1000 for additional guest with mattress pad during the weekend & Chinese New Year holiday.
Room with window
Service Charge & Taxes included.
Check-in time: Weekday 19:00, Weekend 19:00, Holiday 20:00